The Smartphone Company You've Never Heard Of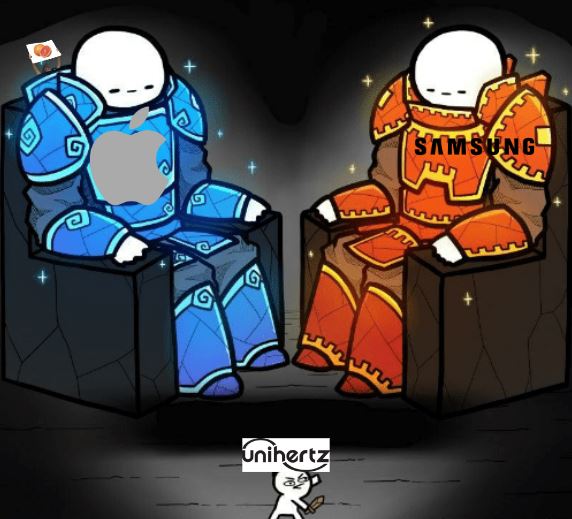 Ever heard of Kickstarter? The website where people fund future projects and products has had some interesting things come out of it. But did you know that Kickstarter was used to start a smartphone company? That company is called Unihertz, and they make some of the most interesting and crazy phones on the market today.
Products from Unihertz include the Jelly; a three inch smartphone, the Titan; a smartphone with a keyboard, the Ticktock and Ticktock E; smartphones with a digital watch face on the back, and the Tank; a massive rugged smartphone with a floodlight and a battery than can last 100 days. All (Except the Tank) were funded through Kickstarter. The company is known for their products suited to niche markets, and they have never strayed from that philosophy.
The Unihertz Jelly family of smartphones are extremely tiny, fully functional smartphones. The Jelly 2E, the newest model, is only three inches tall.  The project was released onto Kickstarter in 2017, and hit its crowdfunding goal of $30,000 in under an hour. The funding grew until it reached 1.25 million dollars.
The Unihertz Titan, Titan Xl, and Titan Slim are reminiscent of vintage Blackberry phones, as they all have keyboards instead of a touchscreen. The phones have complete android functionality, yet they are controlled using a keyboard on the bottom of the phone, below the screen.
The Unihertz Ticktock and Ticktock E are probably the most suited for mass markets in Unihertz's lineup. They are quite similar to a normal smartphone, yet they have digital watch faces on their backs. These faces display notifications and other information, so you don't have to pick up your phone and look at the screen. The Ticktock is an unconventionally shaped rugged smartphone, while the Ticktock E is more of a normal smartphone.
Unihertz's newest release, the Tank, is an absolutely massive smartphone. It has 8 GB of RAM, making it plenty powerful, and with a 22,000 mAh battery, it can last up to 100 days on a single charge. The phone is a "rugged" phone, meaning that it is supposed to be tougher than a normal phone. The Tank also has an inbuilt floodlight. If you're going camping, or you're in a profession that requires your equipment to be tough, the Unihertz Tank is probably for you.
I think that it's nice that companies like Unihertz exist. While most smartphones nowadays are the same, and have the same features, Unihertz changes things up. They make some unique pieces of technology, and they keep things interesting.