How DNA testing can help you get healthier
DNA testing is a well-known method of discovering your genealogy, but what most people don't realize is that DNA tests can also help you understand your body better to become a healthier version of yourself. DNA test results can give you valuable information about yourself so that you can improve your well-being.
DNA test results come with a list of vitamins that you should add to your daily life. After just a simple cheek swab, these companies can let you know what you can do to improve your daily life with supplements.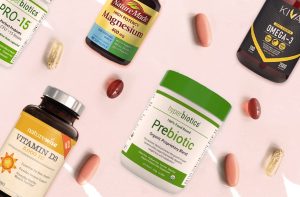 Completing the test kits is also a good way to know how to improve your diet. The results will tell you what foods you should start eating to best benefit yourself.
DNA testing is great for those who aren't sure what kind of exercise is best for them. The DNA kits will recommend different exercises that work well for your body specifically. The test results themselves tell you how many calories you should burn each day, but some DNA kits have an online calculator that give you specific sports you should play in 60-minute sessions, and how many times a week you should do those sessions.
Of course, the test results also typically include the taker's ancestry information, which can be interesting to discover.
There are a multitude of DNA testing companies, like Circle DNA, Vitagene, Ancestry, and more. DNA tests are a great way to discover more about yourself and even change your lifestyle to better support your unique self.