Why the M1 Ultra chip is so important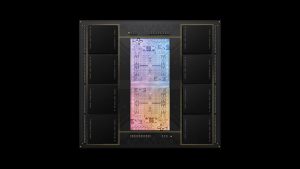 On March 8th, Apple held their spring 2022 "Peek Performance" event and released many new exciting things. A major announcement that has been overlooked by many of Apple's fans is the M1 Ultra chip. Although a computer's chip isn't visible, it is the most important component that drives all of its functions.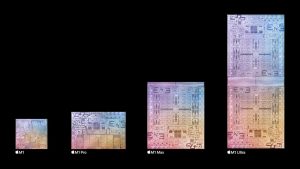 In November 2020, the M1 chip was released. In 2021, the M1 Pro and M1 Max chips both came out. Now, the M1 Ultra has been introduced.
The M1 Ultra is a completely revolutionary piece of technology. The M1 Ultra is made up of two M1 Max chips connected with Apple Silicon. The M1 Ultra will be used in the new iMacs for maximum performance. The M1 Ultra chip achieves the common 16-core PC's maximum CPU performance with 100W less of power consumption and still has a lot more performance left. As for GPU, the wattage is 200W less than the common 16-core PC and still has more performance.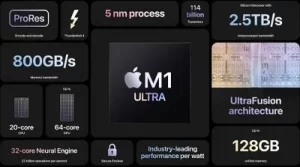 The M1 Ultra chip will undoubtedly transform the industry of personal computers as it is a technological breakthrough: the most powerful chip for a personal computer.
Leave a Comment