Where the original cast members of Hamilton are now
Almost seven years have passed since Hamilton debuted on Broadway in August 2015. A recording of the show appeared on Disney+ in July of 2020, which only escalated the stardom of the renowned musical. The cast features many well-known names such as Daveed Diggs, Leslie Odom Jr, Philippa Soo, Anthony Ramos, Renée Elise Goldsberry, and, of course, Lin-Manuel Miranda.
Today, however, the original cast members won't be found in a Hamilton Playbill; they performed onstage for the last time in 2016 and have since moved on with their careers. Hamilton fans are left to wonder where they are now.
1. Lin-Manuel Miranda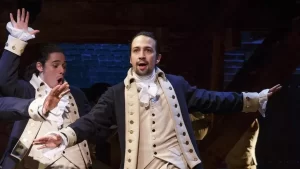 Who better to start with than the writer and star of the show himself? Despite his fears, Miranda was not a one-hit wonder. A few months after playing Alexander Hamilton in Hamilton, in November 2016, Moana came out. Miranda wrote the music for the movie along with two other composers, and the movie was a smash hit. According to Forbes.com, Moana brought in over 600 million dollars for Disney. Two years later, in November 2018, Mary Poppins Returns came out, which starred Miranda as "Jack". In 2021, two more of Miranda's musicals were released as video recordings: Tick, Tick…Boom! and In the Heights, as well as one of Miranda's films, Vivo. And on November 24, 2021, Miranda's animated musical, Encanto, came out and immediately became hugely popular among people of all ages. So far, Encanto has made almost 250 million dollars, contributing to Miranda's net worth, which is somewhere around 100 million dollars. All in all, Miranda has been extremely successful since performing in Hamilton on Broadway.
2. Renée Elise Goldsberry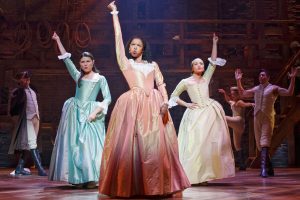 Renée Elise Goldsberry, who played Angelica Schuyler (Hamilton's sister-in-law) on Broadway, has also experienced several successes since Hamilton. In 2018, she acted in The House with a Clock in Its Walls, which also starred Jack Black. Goldsberry held a role in Miranda's musical Tick, Tick…Boom! in 2021. Goldsberry has also had several appearances in television shows such as Zoey's Extraordinary Playlist (2020), Girls 5-eva (2021-present), and She-Hulk (2022). Goldsberry's voice can be heard in animated shows like The Lion Guard (2018-2019), Dragons: Rescue Riders: Secrets of the Songwing (2020), and Centaurworld (2021). Goldsberry has been very successful in her post-Hamilton endeavors.
3. Anthony Ramos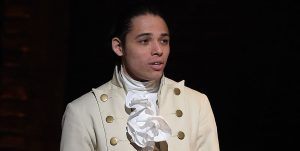 Anthony Ramos portrayed John Laurens (Hamilton's friend) and Philip Schuyler (Hamilton's son) in Hamilton, and went on to do even more great things. In 2018, he was in the popular film A Star is Born. The next year, in 2019, he was in Godzilla: King of the Monsters. In 2021, Ramos starred in Miranda's original musical In the Heights. In 2022, he offered his voice to The Bad Guys, a film based on a kids' book series. In 2019, his voice also appeared in Elena of Avalor, and in 2020, he was in Trolls: World Tour. Ramos has also released many songs such as "Stop" (2020). Ramos's career has been extremely successful after his performance on Broadway.
4. Daveed Diggs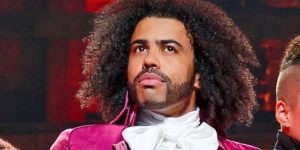 In 2015, Daveed Diggs was cast as Marquis de Lafayette and Thomas Jefferson in Hamilton. Since then, he has made a splash in the film industry. In 2017, he acted in Wonder, the film based on the well-known novel. In that same year, he lent his voice to Ferdinand, an animated childrens' movie about a bull. Diggs had another role in an animated movie in 2020, when he acted in the popular movie Soul. Diggs acted alongside Melissa McCarthy in The Starling in 2021, and, most recently, has been working on The Little Mermaid (which will come out in 2023), in which he plays Sebastian. Diggs also had a guest appearance in Sesame Street in 2017 as Mr. Noodle's Brother. In 2o21, Diggs lit up millions of television screens on Super Bowl night in his commercials for Doordash. Diggs has made himself a celebrity among both children and adults with his impressively long list of notable appearances.
5. Philippa Soo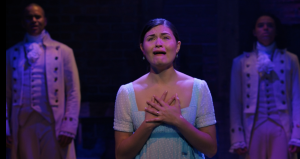 Philippa Soo, who starred in Hamilton as Eliza Schuyler (later Eliza Hamilton; Hamilton's wife), has also had several appearances on the big screen since her role on Broadway. Immediately following Hamilton, she acted in Miranda's film Moana. Soo also acted in The One and Only Ivan, a film based on a popular book, as well as Over the Moon. Soo had a cameo appearance in Tick, Tick…Boom!, another one of Miranda's musicals, in 2021. After Hamilton, Soo continued her theatrical career; she was in two Broadway shows and two off-Broadway shows.
6. Leslie Odom Jr.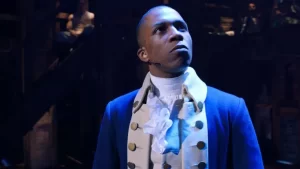 The last cast member that will be included is Leslie Odom Jr., who played Aaron Burr in Hamilton. A year after leaving the Broadway stage, Odom starred in Murder on the Orient Express, a film based on a book by Agatha Christie. Odom also held a role in Harriet (2019). Odom also had television roles like We Bare Bears (2018) and Blues Clues & You! (2021). Odom has not performed in any other theatre productions since his role as Aaron Burr in Hamilton. Throughout his career, he has been nominated for a total of 44 awards, 18 of which he won. Most notably he has won a Tony for Best Actor in a Musical, a Grammy for Best Musical Theater Album, and Broadway.com Audience Awards Favorite Onstage Pair, all of which were from Hamilton.
7. Christopher Jackson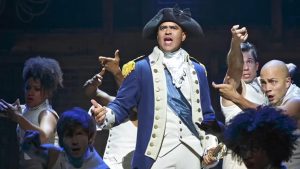 Unlike many of the other cast members, Christopher Jackson (who played George Washington in Hamilton) did not have as many acting jobs after Hamilton. Hamilton has been his most recent theatrical performance. As for films, his only appearances since Hamilton have been in Miranda's musicals: Moana (2016), In the Heights (2021), and Tick, Tick…Boom! (2021). In terms of television appearances, he has acted in The Lion Guard (2018-2019), When They See Us (2019), Vampirina (2020), And Just Like That…(2021-2022), and Bull (2016-2022). During his career he has won the Joseph Jefferson Award for Best Actor (from Comfortable Shoes), the Drama Desk Award for Outstanding Ensemble Performance (from In the Heights), a Daytime Emmy Award for Outstanding Original Song for a Childrens' Series (from Sesame Street), and a Grammy for Best Musical Theater Album (from Hamilton).
8. Jonathon Groff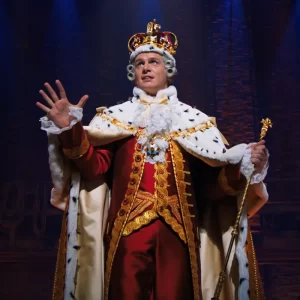 Jonathon Groff, since Hamilton, has been involved in the Frozen franchise, voicing Kristoff and his counterpart Sven in Frozen (2013), Frozen Fever (2015), Olaf's Frozen Adventure (2017), Once Upon A Snowman (2022), and Frozen II (2019). Groff has additionally made appearances in Mindhunter (2017-2019), The Matrix Resurrections (2021), Looking: The Movie (2016), Lost Ollie (since 2022), American Murderer (2022), and Life & Beth (since 2022). Groff will be appearing in M. Night Shyamalan's newest horror, A Knock At The Cabin, which will be available for viewing on February 3, 2023.
All of the original Hamilton actors have truly blossomed in their careers, aiding in the creations of many well-loved films, television shows, songs, and theater productions. In the next few years, Hamilton fans will excitedly await new releases from the former Hamilton stars.
View Comments (7)