2021's Most Un-Reese-istible Halloween Candy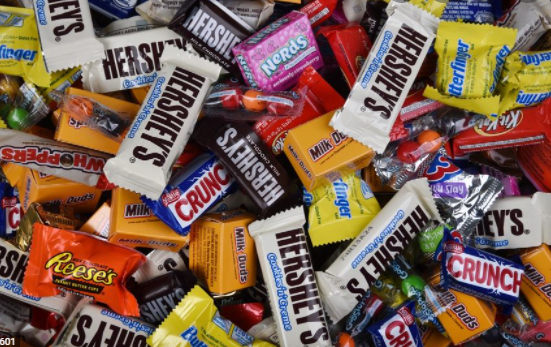 With Halloween right around the corner, people are starting to stock up on candy and costumes. Trick-or-treaters always go for the houses with the most and the best candy. But this year, which candy is considered the best?
America's favorite candy in 2021 is the beloved Reese's peanut butter cups: the iconic peanut-butter-filled chocolate cup wrapped in the classic orange wrapper. Lower Dauphin residents are lucky enough to live close to the Reese's factory, which is located on 925 Reese Avenue in Hershey, PA.
The second most popular Halloween candy is Skittles, a Mars-made candy. Skittles are definitely a great candy–until they're mixed with the third most popular candy: M&M's.
M&M's are also a Mars candy. M&M stands for Mars and Murrie, because in 1925, Mars expected a chocolate shortage due to the coming war. Bruce Murrie, son of current Hershey president William Murrie, made a deal with Mars, hence the name.
Starburst is next on the list, and although they are off-limits for people with braces, they are certainly delicious to those without braces. These are made by the Wrigley Company, a branch of Mars. Wrigley is also known for their gum.
Surprisingly, the fifth most popular candy is Hot Tamales. They are manufactured by Just Born, a family-owned candy company who also makes Mike and Ike, Peeps, and Goldenberg's Peanut Chews.
The next candies on the list are Sour Patch Kids, Hershey Kisses, Snickers, Tootsie Pops, and, of course, Candy corn.
After a year of COVID and an unsure Halloween in 2020, it's time to have a great Halloween. The candy on this list is sure to please trick-or-treaters, but they'd be happy with just about anything–as long as you don't pass out toothbrushes.