"City Lights" Photographer Shares Her Story
Although photography isn't the first form of art most think of, it is still a unique and creative art form with the power to influence the viewer. The featured artist this month is Samantha Walker, who won best in show and best in division in the Hummelstown Art Show this year. She gives inspiration and encouragement to other artists in her interview as well as giving an insight into her own life.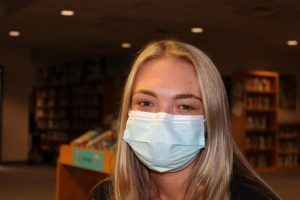 "Probably around, like, eighth grade is when I started getting into it," she says. "I didn't have a camera at the time, so it was more of just with my phone." When Walker took photography as a freshman, she got her first camera.
Walker explains why she has a passion for photography. "I enjoy it because there's a lot of creativity that can go along with it, because there's so many different styles and different angles and there's so much that can play into your photo that makes it unique." In terms of inspiration, Walker says that "looking at other artists on Instagram" gives her inspiration to shoot her next great photo.
Brandon Woelfel, who has almost three million followers on Instagram, is Walker's favorite photographer because he captures lighting in an enchanting way. In fact, Woelfel inspired Walker's most recent success—"City Lights", which won best in show and best in division awards.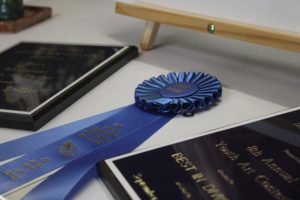 "It was really cool." Walker speaks of her award proudly, saying that it was the best moment in her photography career. "I was super happy about it, and I just thought it was really cool to win first place." "City Lights" wasn't Walker's first award-winning photo. "I think it was two years ago, I also won first place for a photo that was kind of similar to it, and my teacher actually submitted it for me and I didn't know it was in there." Walker was pleasantly surprised when her photo won the competition.
Artists often don't just have one art form that they use, and the same is true for Walker. "I'm starting to get into graphic art, and I think that's really interesting." Graphic art goes hand-in-hand with photography because it gives photographers a chance to show off their creations in unique ways.
But the life of a photographer isn't all glamorous. "There are a lot of times where, like, I don't really have any inspiration or I just don't have any ideas of what to shoot, and that's just when I struggle the most." For a photographer during the pandemic there are even more hard times. Walker says she "couldn't really go out as much and hang out with people to take photos". Understandably, this stunted not only her creativity but also limited the fun that goes along with photography.
When questioned about how she'll integrate photography into her life after graduation, Walker says, "I plan on doing it as a side hobby, hopefully making some money off of it."
Walker's words of wisdom for aspiring photographers and artists were, "come up with your own ideas and do what speaks to you. If someone else wants to do something, don't just follow it because that's what they're doing. Do what makes you happy." Everyone—including non-artists—can learn from Walker.