The iPhone 13 is Out Now
After an announcement on September 14th, Apple released its new iPhone 13 to consumers on September 24th, 2021. What does Apple's new phone have to offer, and what makes it stand out among the Apple lineup?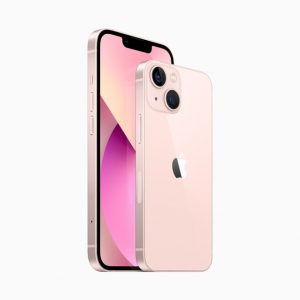 According to nationalinterest.com, 86% of teens own an Apple phone (and 89% plan on acquiring one once they get a new phone). As iPhone 13s begin to become common among LDHS students, it leaves us to wonder about the new phone.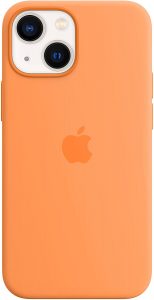 The iPhone 13 is very similar to the iPhone 12. The displays, however, are now 28% brighter. The Face ID notch is smaller, so users get more real estate with screen space. New iPhones can withstand being in a depth of 6 meters of water for up to thirty minutes (though I wouldn't suggest testing the limits). The cameras on the new iPhone are improved, and they are now diagonal from each other (compared to the vertically aligned cameras on the iPhone 12). The new cameras also allow high-quality videos comparable to a movie.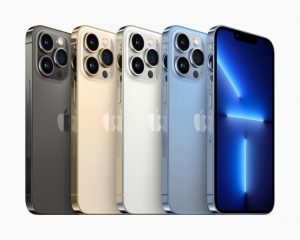 Due to the longer battery life and the more efficient chip in the phone, the iPhone 13 is a bit thicker than the past lineups. Prices for this iPhone start at $699 (for the mini) and rise accordingly to the phone size and quality.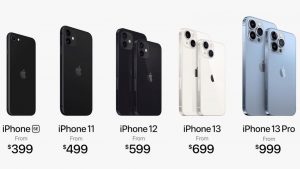 Although Apple is now a highly esteemed company, we can't forget their humble past. Plus, Apple is a very interesting company with plenty of quirks you might not know about.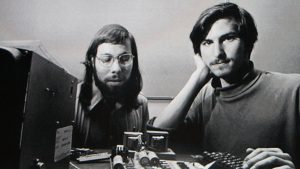 On April first, 1976, in Los Altos, California, a company was started (although it was no April Fool's joke). The founders struggled with money, but they eventually got on their feet. Today, they are soaring.
On June 29th, 2007, the first iPhone was introduced. From then on, Apple phones have been crazily popular among not only teens, but many phone-purchasing customers.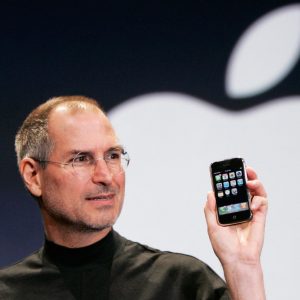 As I mentioned before, fun facts about Apple can fill an entire article. I'll share some of the more exciting ones below.
Because Steve Jobs cared so deeply about his company, he took a salary of only $1 a year for a majority of his time at Apple (although he ended up with 10.2 billion by the time he died in 2011).
In 2007, the first iPhone was unveiled at 9:41 a.m. For this reason, when the time is shown on Apple products in advertisements and commercials, the display shows a time of 9:41.
Steve Jobs famously dropped the first iPod into an aquarium to prove his point that it could be made smaller. Bubbles rose from the device, which showed that there was empty space inside of it.
After you install apps to your iPad, it will weigh more than it did when it was free of app space.
When two Italian brothers realized that Steve Jobs' name wasn't copyrighted, an Italian fashion clothing line was launched entitled "Steve Jobs".
Steve Jobs himself offered Jeff Goldblum the job of the voice of Siri.
Steve Jobs' secretary was late to her job because her car broke down. Steve Jobs decided to fix the problem and handed her the keys to a new car, telling her not to be late anymore.
The most popular kindle books are: the bible, Steve Jobs' biography, and the Hunger Games trilogy.
A Microsoft Windows computer has a melody that plays when it starts up. This melody was created on a Mac.
The United States government owns less cash than Apple.
It will be exciting to see how the iPhone 13 does over time for students at LDHS and consumers everywhere. If you have an iPhone 13, comment below to let us know what you think of it.
Leave a Comment