Fall in Love with Fall
Wednesday, September 22nd, was the first day of fall. With yellow, orange, and red making their way into the outdoor color scheme, it's time to start enjoying fall!
Sightseeing
The PA Grand Canyon is the perfect place for nature lovers in any season, but Pine Creek Gorge stands out the most during the fall. At three hours, the drive is a bit long, but it's worth it for the amazing views you'll find!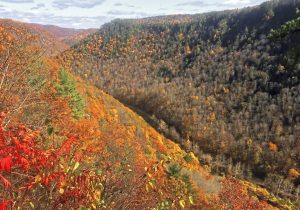 Indian Echo Caverns is a small fraction of the PA Grand Canyon's driving time. When you go to the caverns, you'll see awe-inspiring stalactites and stalagmites (and you'll probably get confused between them). Indian Echo Caverns also holds an annual Fall Festival, which is going to take place this year on Saturday, October 2nd, from 10 to 4.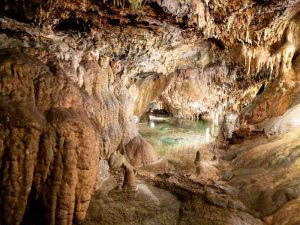 For some, the Hummelstown Nature Trail is but a walk away. The Nature Trail is a beautiful place to bike, take a stroll, have a picnic, or simply admire the beauty of nature.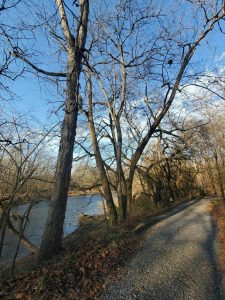 Activities
Although sightseeing the fall foliage is an activity in itself, pumpkin patches and corn mazes shouldn't be neglected either.
The Patchwork Pumpkin Farm has a 4.9 star rating. They feature hay rides, duck races, slides, wagon ride, games, puzzles, and a tire pyramid – not to mention the pumpkin patch. The Patchwork Pumpkin Farm would be a great place for fall photoshoots and group pictures.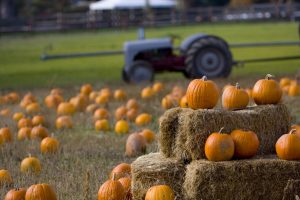 Seyfert's Corn Maze is a fourteen-acre corn maze; one of the largest you can find around here. The maze's illumination makes it an activity you can enjoy even when the sun sets. Seyfert's also features a hay ride of the 140-acre farm.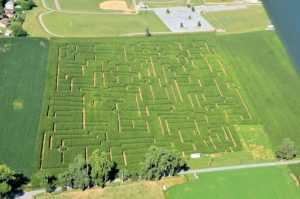 Fall Beverages
Every year around this time, billboards announce new fall-themed drinks such as pumpkin spice coffee. What's hot this year in the world of fall food and beverage?
New to Starbucks this year is the Apple Crisp Macchiato. Starbucks describes their new beverage as "Layered flavors of apple and brown sugar meld like the filling of a gooey apple pie in harmony with espresso, steamed milk and a caramelized-spiced apple drizzle—a nostalgic autumn pick-me-up." A tall Apple Crisp Macchiato is just under $5 at Starbucks.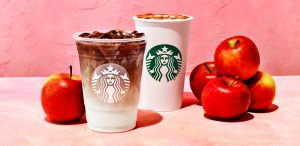 But Starbucks isn't the only place with new fall coffees. Dunkin' has a new Pumpkin Cream Cold Brew. Dunkin' calls this coffee the "ultimate pumpkin experience" and says that the Pumpkin Cream Cold Brew is their "premium pumpkin pick". Dunkin' describes their drink as a "coffee steeped in cold water for 12 hours for an incredibly rich, ultra-smooth, full-bodied beverage – made with pumpkin flavor swirl, topped with the new Pumpkin Cream Cold Foam, and sprinkled with cinnamon sugar topping."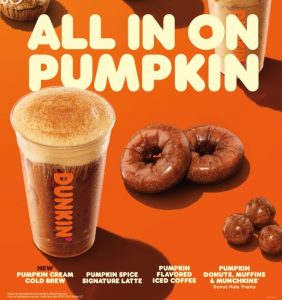 Dunkin', Starbucks, Patchwork Pumpkin Farm, Indian Echo Caverns, Seyfert's Corn Maze, Hummel Nature Trail, and the PA Grand Canyon are just some of the fall-themed fun you can have. With all the places to see, things to do, and new drinks to try, this fall is sure to be a great one!
Leave a Comment