Lower Dauphin Committed Athletes: Alex Garcia, Vermont Track & Field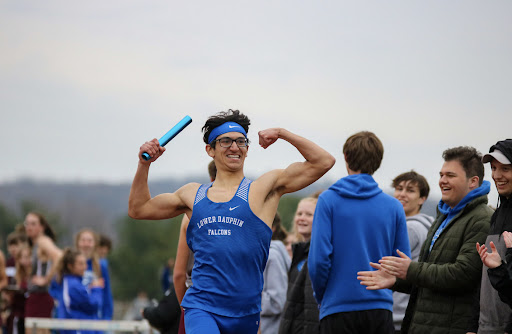 Alex Garcia, who is 18 years old, committed to the University of Vermont this past fall.
Garcia is in his senior year and is eager to run at the Division 1 level.
This is Garcia's 6th year running track. He runs the 200 meter and the 400 meter sprint, on occasions he will run the 100 meter sprint as well.
Garcia chose Vermont for its great team atmosphere and tough competition they have in the conference along with the potential he has as a student and an athlete.
Garcia plans on majoring in either exercise science or political science. He is looking forward to being in a new environment and seeing new places in college.
Right now Garcia is competing in the well known, Mr. Mini Thon competition, as well as being involved in ping pong club.
Garcia's favorite memory from LD track would have to be when the team celebrated Coach Masorti's birthday by smashing cake into his face. Garcia has one role model, and that is his coach.
He said, "My track coach, coach Masorti, has helped me grow as an athlete when it comes to getting faster and stronger but also as a person where he helped me build my strength mentally and really appreciate the position I'm in now. He has been one of the influential people I've had in my life and is someone I am glad to call a coach."