The unheard-of college in upstate New York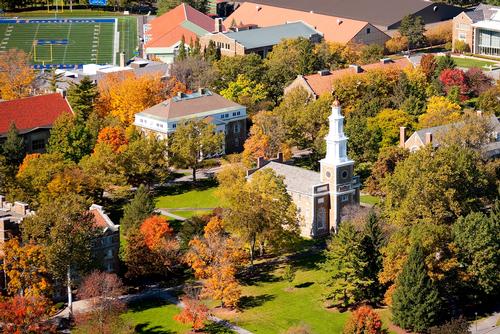 "New York City". For each person, the name means something else. For over 14 million Americans, it means "home". This small area of the nation is popular as a workplace, travel destination, or place of study for people around the world.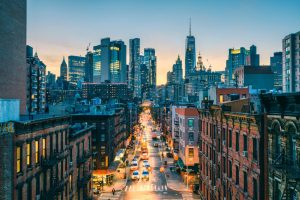 So it makes sense why New York City is what most people think of when someone says "New York". But there's a hardly-recognized world of over 54,000 square feet, home to 6 million people, that is upstate New York. And in a quaint, picturesque village about an hour away from Syracuse is one of Alexander Hamilton's lesser-known establishments: Hamilton College.
Clinton, New York is that idyllic village in which Hamilton College is placed. The college occupies 1,300 acres. The buildings of the college feature mixed architectural styles; some are the traditional brick buildings while others are uniquely modern and contemporary. (In the last 15 years, Hamilton College has spent approximately $302 million on renovations for their campus.) Hamilton College welcomes potential students to explore the campus with student-led tours available almost every day and a virtual tour on their website.

Hamilton College is proud of their off-campus study programs in locations like Washington, D.C., the Adirondacks, New York City, India, China, France, Spain, and much more. 65% of their students participate in these programs.
Another remarkable aspect of Hamilton College is the network of alumni. They help fund the college to make it such a great place. It makes sense—with the aid of a great education, these people went on to do great things. Some notable alumni include Marc Randolph (co-founder of Netflix), Robert Moses (civil rights leader and founder of The Algebra Project), Mary Bonauto (famous attorney), David Solomon (CEO of Goldman Sachs), Sarah Maas (best-selling author of the Throne of Glass series), Elihu Root (U.S. Secretary of State, U.S. Secretary of War, and winner of the 1912 Nobel Peace Prize), and Gillian Zucker (president of business operations for the Los Angeles Clippers). The list of alumni stretches over more than 200 years and has many more incredibly successful individuals.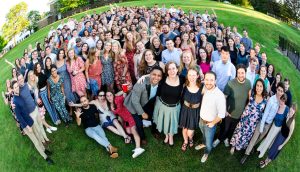 Hamilton College is need-blind in terms of financial aid, which means that they respect the ability of each individual student to pay for tuition and, if they cannot, promise to aid that student's finances and meet 100% of their needs. Hamilton College is one of less than 50 colleges and universities that do this.
The Class of 2025 for Hamilton College had a 14.1% acceptance rate for the applications. 7.3% of the Class of 2025 students who ended up going to college there were international students.
Hamilton College is a great place for creative writing. It teaches fundamental skills that can be used to produce astounding pieces of work. Hamilton College acknowledges that each of its students is individual and unique, and promises to respect that and help create unique paths to suit them. Although not known by many, Hamilton College is a diverse, respected, and exceptionally-run college in a gorgeous location.