Falcon Flash Sports Staff Predicts the 2022 NCAA Men's Basketball National Championship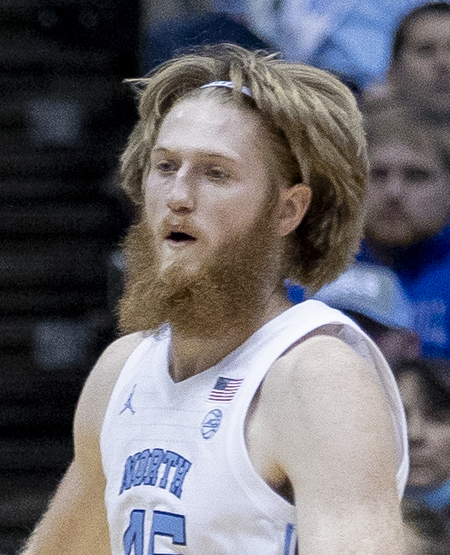 After the Elite Eight wrapped up on Sunday, the Final Four was finalized. Despite a very exciting tournament filled with plenty of underdogs and upsets, the last four squads remaining are all historical powerhouses. While North Carolina was not the dominant team in the regular season that they used to be, the Tar Heels steamrolled everyone in the tournament in order to reach the biggest stage. Duke was a very predictable Final Four team, having an all around good season in Coach Mike Krzyzewski's last year. Two-seed Villanova and one-seed Kansas rounded out the quartet, both also having fantastic years. Despite the common matchups, all of the teams appear to be great competitors, and, despite all of America praying for St. Peter's to go the distance, this is still a very exciting Final Four. Each member of the Falcon Flash sports staff predicted who they think will take home the National Championship trophy and cut down the nets on April 4.
Ethan: North Carolina
The Tar Heels have been on a major tear recently, getting through their Round of 64, Round of 32 and Elite Eight opponents with ease. Duke have a lot to fight for with this being Coach Krzyzewski's last season, but I still see the Tar Heels knocking them off, largely in part to the recent success from Brady Manek and Leaky Black. North Carolina will then cut down the nets after a thrilling National Championship game win over Kansas.
Peter: Kansas
While Duke does have the most notoriety and fame on their roster, the Jayhawks are not short on NBA talent themselves. Their roster boasts superstar Ochai Agbaji, bench flamethrower Remy Martin, and the oft-underrated Christian Braun. In a tournament that's always dominated by upsets, Kansas is the safe pick to win legendary Coach Bill Self's 2nd national title.
Andrew: Duke
I think that Duke will win because sports on TV have become fixed. No one wants to see the underdogs win. It's Coach Krzyzewski's last year, so of course they will have Duke winning.
Jeff: Kansas
The Jayhawks have been looking good so far in the tournament, facing some tough opponents such as 4th-seed Providence and a red-hot U Miami team. If Jayhawks star Ochai Agbaji posts another high scoring campaign against injury-ridden Villanova, I think the Jayhawks would then have a good look in the championship to claim their 4th national title in the programs history.