Marie Kondo is sparking joy in homes across the country
Marie Kondo, the famous home organization expert, had humble beginnings in her home country of Japan. With a pure love for helping people and a will to change things for the better, Kondo shares her magic with the world.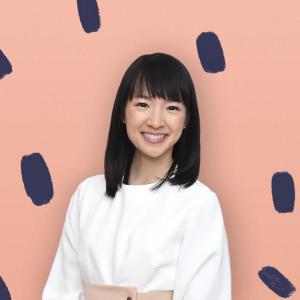 At the age of 5, Kondo looked at her mother's home décor and organization magazines. From then on, she was fascinated with the subjects. At 15, she read "The Art of Discarding", which was a popular book in Japan at the time, and became truly interested in tidying through discarding. She read lots more books, and believed in the theory. But she noticed that her room always seemed boring and empty instead of organized as she'd hoped.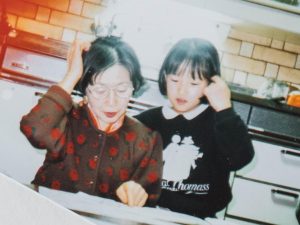 Once, while tidying her room, she passed out on the floor. Upon regaining consciousness, she said that the items in her room seemed to be glowing. This was when she realized that she needed to be looking for reasons to keep items instead of looking for reasons to discard them.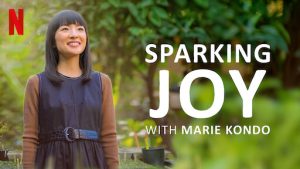 When she was 19, she was a student at a university in Tokyo. She started a tidying consultant business, and after helping hundreds of clients, came up with a convenient method to use for tidying. Her method is called the KonMari method, and its basic principle is that if something brings you joy, keep it! She wrote the six rules of tidying, which include: committing yourself to tidying up, imagining your ideal lifestyle, finishing discarding first, tidying by category (not location), following the right order (clothes, books, papers, miscellaneous items, and sentimental items), and finally and most importantly, asking yourself if it sparks joy.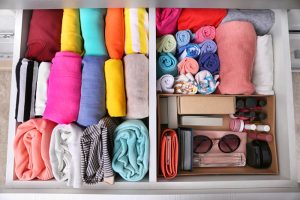 Kondo has written nine Japanese books about tidying and organization, the first of which was translated in 44 languages and sold over 13 million copies worldwide. In 2015, Kondo made the list for Time Magazine's 100 most influential people. In 2019, Kondo's first show (Tidying Up With Marie Kondo) premiered on Netflix and became the #1 nonfiction release. It earned a total of seven award nominations including two Emmy nominations, 3 Critics Choice Award nominations, 1 Realscreen Award nomination, and 1 Television Critics Association Award nomination.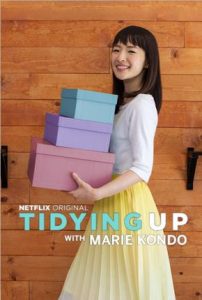 Kondo has had the opportunity to interview many of society's important figures in order to widen her horizon on the subject of joy, happiness, and tidiness in the home and in life. Some of these figures include Brené Brown, Chani Nicholas, Cheryl Strayed, Arianna Huffington, and Elizabeth Gilbert.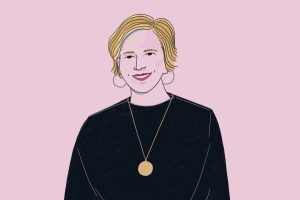 Kondo has also collaborated with companies and produced great products for consumers of any age to enjoy, such as the "Spark Joy!" mobile game which teaches mindfulness and patience through a series of puzzle games and episodes with adorable original characters. She has also collaborated with companies like The Container Store, Poshmark, and Shutterfly. She adds products to her online store frequently, including items she produces in collaboration with other companies. Some of her featured articles include her "Choose joy" cotton pullover, her "Choose joy" reusable snack container, her Calm desktop organizer, her Clarity photo storage box, and her Indigo wall mounted bookshelf.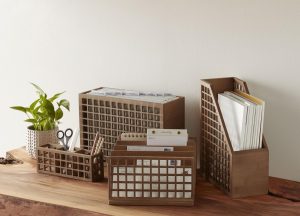 With a net worth of $8 million, a happy home life, and a place in the hearts of millions across the globe, Kondo has certainly made an impact on the world. Kondo's journey is one of great admirableness, success, and one that undoubtedly sparks joy.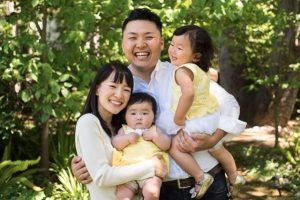 Leave a Comment