2022 Interior Design Trends
2022 is coming up quickly, and interior designers have already said what trends will be found in homes across the globe in 2022.
Color
For years, the most popular sofas have been cream, ivory, white, or other neutral shades. Now, people are transitioning to richer colors like rust, sage, or cognac to give their home a fresh new look. Pops of color in everything—not just sofas—are becoming incredibly popular as the new year approaches. Citrus colors especially give a home the signature look of a mix of old and new that is increasing in popularity just as it did many decades ago.
Gray Paint
Now that splashes of color within rooms are popular again, colored walls are decreasing in popularity rapidly. Gray paint is the most popular color for 2022, as it is a perfect neutral color to give rooms a cozy and calm feel as well as sophistication.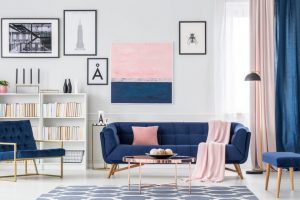 Antiques
Similarly to color, antiques are a style of décor that can tone down and mix beautifully with a modern aesthetic to create the unique old and new combination. There are so many antiques to choose from, which gives homeowners the chance to choose creatively as to what antiques would fit them best.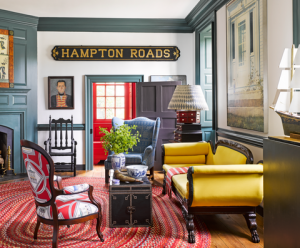 Texture
For a satisfyingly dynamic and dimensional look, people are turning to texture. Texture is fun to play around with within a home, as it can be used in creative ways to make a room or area of a room stand out.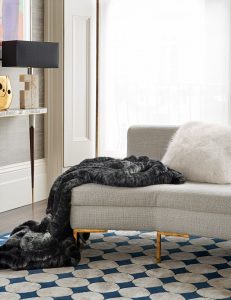 Offices
After the pandemic in 2020, many people have started working from home full-time or at least part-time. Almost two years later, home offices are still a priority. A balance of beauty and function in home offices is incredibly important this year.
Minimalism
Everyone has their own unique design style, and minimalism is an incredibly modern approach to decorating that has rooted itself in the homes of many. In 2022, minimalism will be abundantly popular. People will be blending their own style with minimalism for a distinctive contemporary appearance.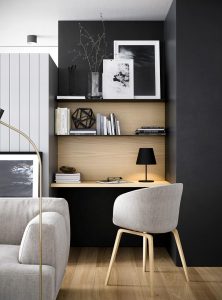 Many design trends will take root this year, and it will be exciting to see which stick with the public.
Leave a Comment