Why the ACL is So Easy to Tear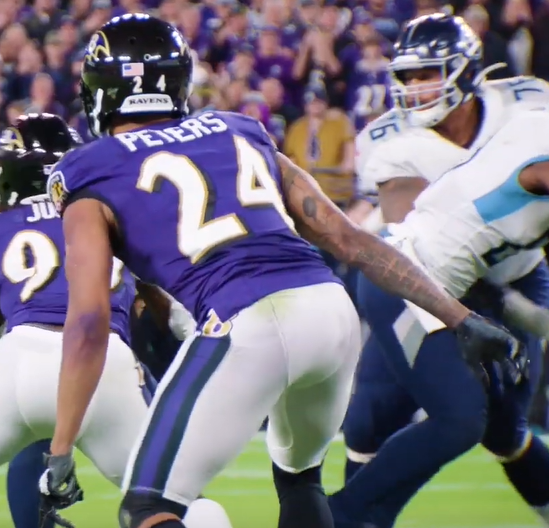 Recently, the Baltimore Ravens lost running backs J.K. Dobbins and Gus Edwards along with cornerback Marcus Peters for the entire season due to torn Anterior Cruciate Ligaments, or ACLs. According to the Centers for Disease Control and Prevention (CDC), over 250,000 people across the United States injure their ACL per year. 
The ACL is a ligament that controls the movement of the tibia, or shin bone (HopkinsMedicine.com). It is located in the center of the knee. The ACL lacks the muscle support for bending, twisting, and rotational movements around the knee. If the shin bone moves too far forward and rotates, it will lead to either a small partial tear or a complete tearing of the ACL (OrthoCarolina.com)
Some of the ways that an ACL could be injured include direct contact to the ligament, such as getting hit in the kneecap with a helmet during a football game. Non-contact injuries including jumping, cutting, and twisting your leg are all other potential ways that your ACL could rupture. 
In order to tell if an ACL is indeed injured, one may hear a loud "pop" sound, see immense swelling, and/or have difficulty walking on it (OrthoCaronlina.com).
It can be difficult to rehabilitate from a torn ACL, but six to nine months of hard work is usually enough to recover from the injury (My.ClevelandClinic.org).
If you were to tear your ACL, there are many places in the area that offer physical therapy to help rehabilitate from the injury. Certain gyms in the local area offer programs to help prevent your ACL from tearing.