Mary Kenner, Renowned Shero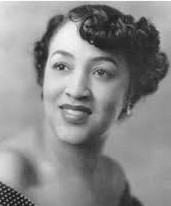 Mary Kenner, Renowned Shero
By Ava B
Mary Beatrice Davidson Kenner was a bright woman of color with big ideas. Her story is one not often taught, but one of absolute importance.
Born May 17th, 1912, in Monroe, NC, Kenner was a product of her family. Most of Mary's immediate family were inventors. Her grandfather, Robert Phromeberger, invented stretchers with wheels so that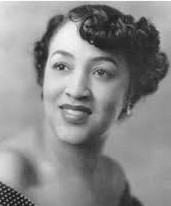 ambulances could be loaded easily. Kenner's father, Sidney Davidson, invented a compact clothes-presser, and her sister, Mildred Davidson Austin Smith, invented Family Treedition, a family-based board game. Mary, however, had more necessary ideas. At the ripe age of eight years old, Mary invented The Hoosier, a sanitary menstrual belt, designed to prevent leakage of menstruation. Kenner's invention, though not the first of its kind, was the first adjustable design of its kind. This allowed it to be comfortable and realistically worn by women of all shapes and sizes. Before Kenner, menstrual belts were flimsy and complex, made of only silk and elastic. The silk was much less than ideal, as it slipped easily. 
Mary's design was made of cotton and rayon, with no elastic included, so the product wouldn't slip. Instead, Kenner's design used two belt-like mechanisms to fasten the belt. Women could fasten a sanitary pad to the inside of the belt with saf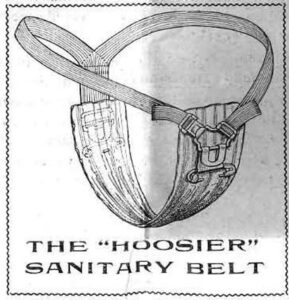 ety pins. This was necessary, as self-adhesive pads wouldn't be invented until 1972. Eventually, the design would be updated to have its own sanitary napkin pocket, ditching the design that required safety pins. Though Kenner invented the belt in 1920, she couldn't afford the patent. In the meantime, Mary attended school, graduating from Dunbar High School in 1931. She then attended Howard University for one year before dropping out due to finances. This was most likely due to the Great Depression. 
For years, Mary worked odd jobs while still attempting to patent her invention. It was finally, in  1957, after being rejected time and again because of her skin color, the product was patented. Kenner went on to invent and patent four other products, including wall toilet paper holders and walker and wheelchair attachments. With a total of five patents, Kenner, to this day, holds the record for number of patents granted to a woman of color. Mary Kenner died January 13th, 2006, leaving behind an inventor legacy still unmatched.