Editorial: Is it all Fake News?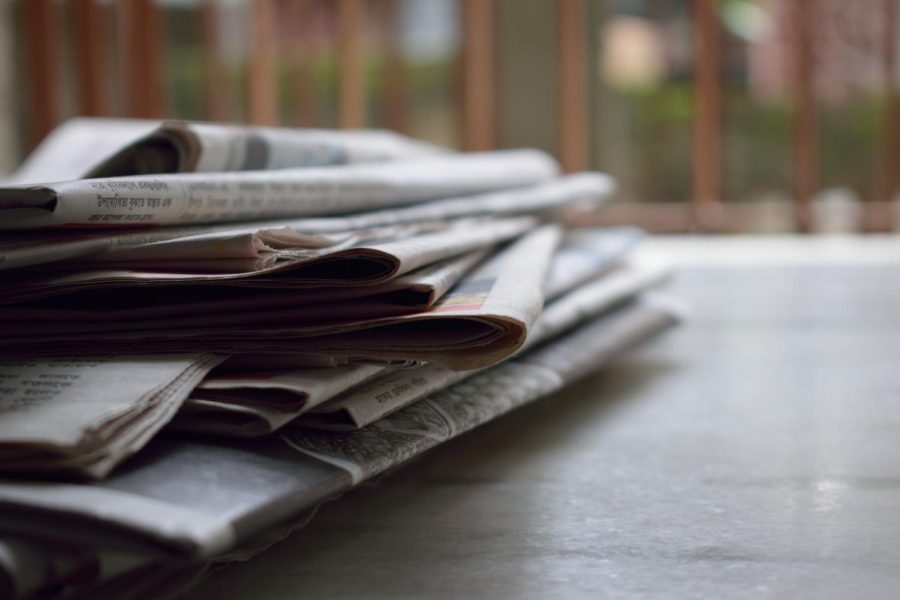 Isaac Fox, Staff Reporter
October 12, 2018
The phrase "fake news" has gained an incredible grip on us. Every day it quietly invades our conversations, our newscasts, and, of course, our twitter feeds. Our heads are by now absolutely full of #fakenews.
The problem with that? Well, it seems that we don't really know what we're talking about.
The definition of the phrase that you hear in the news today was coined by President Trump and normalized through his personal Twitter account, mostly during and just prior to his time in public office. Every US president seems to believe that they're entitled to a little griping about the media, and Trump has done his fair share.
"The Fake News is working overtime," he wrote in a May 9th, 2018 tweet. "Just reported that, despite the tremendous success we are having with the economy & all things else, 91% of the Network News about me is negative (Fake). Why do we work so hard in working with the media when it is corrupt? Take away credentials?"
His ideas of the definition of "fake news" are pretty clearly articulated in this tweet. What he speaks of is not fake news- which is completely fabricated journalism billed as the real deal– but media bias. And media bias is something that we need to address.
Let me start by stating that all media is biased. This is unavoidable, as it's impossible to tell any story without allowing your own personal opinions to creep in. It's also inescapable. Let me return for a moment to the previously referenced tweet, the one addressing bias. The figure stating that 91 percent of news coverage on President Trump is "negative" in nature can be traced back to the Media Research Center, which tends to show a strong conservative bias.
The only myth here is in fact that there is unbiased media out there. This story is biased. And yes, based on a definition championed by an all-too-large faction of American society, this is all fake news.
Which means that that absolutely unbiased story that we're always looking for… doesn't exist.
The entire media, however, does not conspire against any one person. And although it's currently easier to find reputable left-leaning papers than reputable right-leaning ones, it's still possible to find a balanced blend of news. Allsides, for example, displays stories of varying biases and classifies each as "from the left", "from the right", or "moderate", which makes it easier to find what you're looking for.
Another solution is to seek out individual media outlets that offer a balanced blend of biases. Subjects in a 2018 survey by the Gallup/Knight foundation believed PBS to be first in this regard among popular American news outlets. Breitbart and Fox News tied for last.
Ultimately, you, the "consumers" of this great big product that we call journalism, must decide this for yourselves. It's worth remembering, though, how you know what's going on in the world. It's worth remembering what acts as the voice of the people and what holds our leaders, governmental, religious, and societal, accountable. Because whether we know it or not, all of this- all of this fake news media– is absolutely essential to our society.