Adoptive Awareness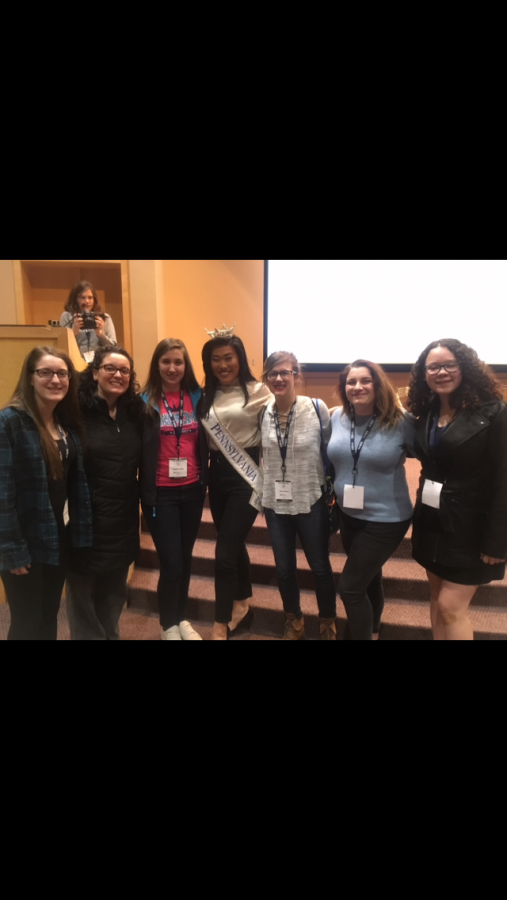 The 2017 Miss Pennsylvania has never been a quitter. Katie Schreckengast has made states four times during high school. Her senior year she cinched the title in an Outstanding Teen pageant. Schreckengast served as drum major at Palmyra High School and plays Alto Saxophone in Penn State's Blue Band. As Miss Pennsylvania, she qualified in the top ten for Miss America. Lastly, Schreckengast was adopted.
Schreckengast came from South Korea when she was six months old. "I have no recollection of South Korea… There has never really been a piece of me that says: 'I'm missing something.'" It wasn't until her experience in college that she began to see the ignorance surrounding adoption. "People would ask me questions like: 'Is your brother your real brother?' or 'Are you ever sad that your real parents abandoned you?'"
Using her platform as Miss Pennsylvania, Schreckengast has been promoting adoption awareness and combating the stigma which surrounds it. "Especially within the past 20 years, families were ashamed that they couldn't conceive naturally, so a lot of people didn't want to talk about adoption."
Schreckengast also shared how her parents being open about adoption inspired several other families. This is the posture that adoption deserves. By listening to those who go through and understand the process, prospective parents don't have to be uncertain of the adoptive method. There are still thousands in foster care and millions around the world waiting for homes. Adoption awareness will make success stories like Schreckengast not unique, and all the better for it.