Melania Trump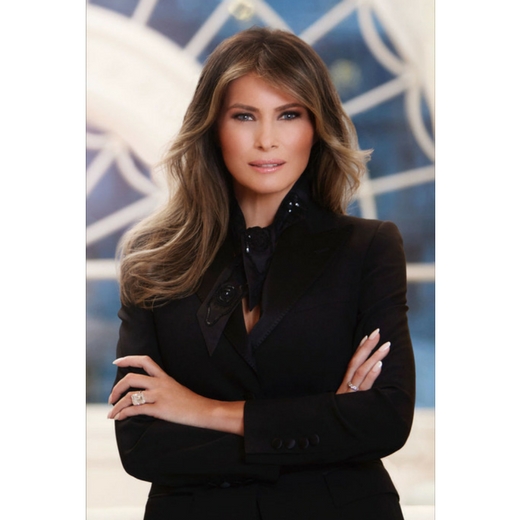 Trump. Now that name strikes a wide variety of chords with many different people. Some people see him as the man who will save the working class, others, and I quote Washington Post's Kathleen Parker, "a course ham-fisted president." Everyone has an opinion on the man, maybe not on his politics, but for sure on his hair, twitter, ties, and anything distinctly Trump.
However, I was referring to Melania Trump. An interesting personality, Trump hasn't really fit into the FLOTUS box we regularly put the first lady into. Trump was unusually absent during her husband's campaign, and remained in New York City with her son Barron rather than immediately move into the White House. She speaks five languages, English, Slovenian,French, Serbian and German, making her one of the most accomplished linguists to serve as FLOTUS.
Though she is mostly known for her modeling career, jewelry, and fashion line, she also served as a goodwill ambassador for the Red Cross for four years. She has been more prevalent in the press recently with her trip to Israel with her husband. While there, in a moment that will go down famously, she was seen slapping the president's hand away as he attempted to hold hers. She also has made a rare address to the world via Twitter about the Kathy Griffin photo, featuring Griffin holding a decapitated Donald Trump head. It will be interesting to observe Trump's actions throughout her husband's presidency.