World Reacts to President-Elect Donald Trump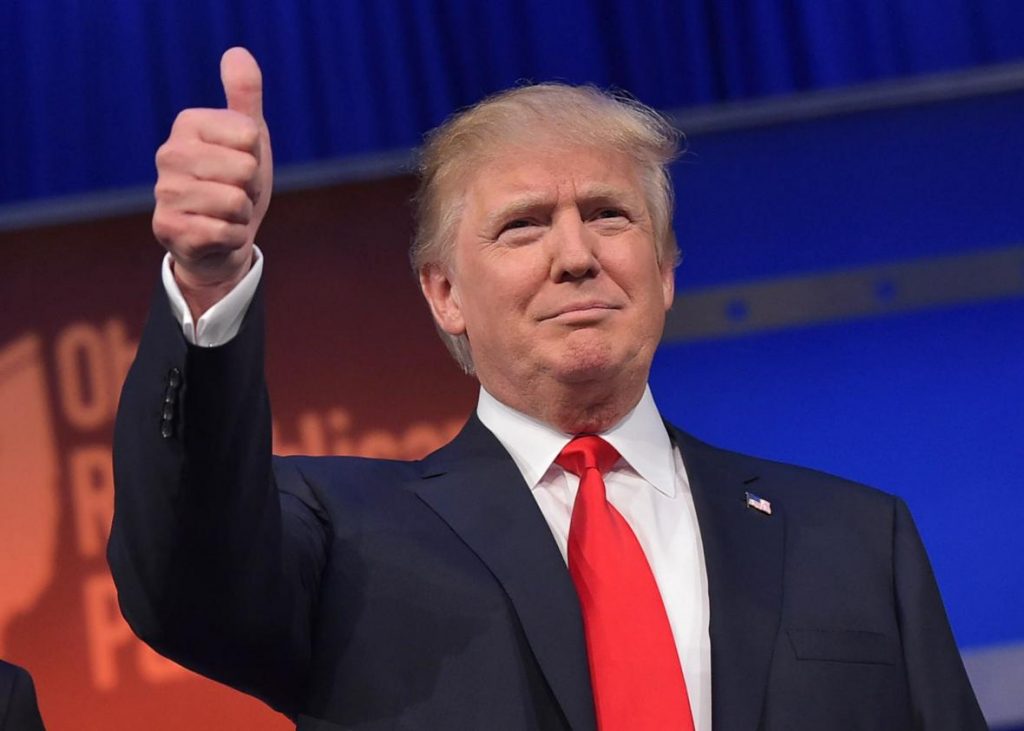 After his surprising victory on Nov. 8, Donald Trump will soon succeed Barack Obama as the 45th President of the United States. The election of controversial President-Elect has satisfied many, but also a been a cause of anger and unrest among others. As the swearing-in approaches, it's important to keep in mind that the President isn't an omnipotent dictator who can do whatever he wishes on a whim. Checks and balances were put in place for a purpose, and they won't become irrelevant now.
    America itself has responded in many ways; colleges have excused absences to students too upset to come to class, indeed some professors even missed a day or two. Anti-Trump rallies have taken place throughout the country in many major cities. However, no success has come from these endeavors as Trump has maintained his position and has made no plans of leaving it anytime soon. It is likely that these rallies will disperse as citizens continue to grasp the reality of the outcome.
    Other countries have also expressed many mixed emotions about Trump, though all have expressed an eagerness to work with him. It has a sort of humor to see the official statements of the foreign government compared with that of its people. Here are a few of the things people have said about our 45th President…
Canada
Government- "Canada has no closer friend, partner, and ally than the United States," said Prime Minister Justin Trudeau, "The relationship between our two countries serves as a model for the world."
Press- " A man of unmatched ego and has passed himself off as a savior to the weak and demoralized," said The Toronto Star.
Mexico
Government- Mexican President Enrique Pena Nieto has congratulated the U.S. on its election, but not Mr. Trump directly. He says Mexico and the U.S. "are friends, partners, and allies who should continue collaborating for the competitiveness and development of North America." and has expressed his readiness to work with Trump.
Press- The Milenio called Trump, "The man who managed to make us miss the Bush clan."
Russia
Government- Russian President Vladimir Putin sent Trump a telegram congratulating him on his success. Putin also said he has "confidence that building a constructive dialogue between Moscow and Washington that is based on principles of equality, mutual respect and a real accounting each other's positions, in the interests of our peoples and the world community." The Russian government has shared that Putin "expressed his hope to work together for removing Russian-American relations from their crisis state."
Press- "Both [Putin and Trump] are anti-mainstream and self-confident people who don't feel constrained by political correctness." said the Moscow Times.
Germany
Government- Germany and America are connected by values of democracy, freedom, and respect for the law and the dignity of man, independent of origin, skin colour, religion, gender, sexual orientation or political views" said Germany's Chancellor Angela Merkel "I offer the next President of the United States close cooperation on the basis of these values."
Press- "If a communist propaganda ministry had commissioned a gifted cartoonist to draw a typically-American rogue, he would have invented a character like 'The Donald.'" Said German newspaper Frankfurter Allgemeine Zeitung.
Iran
Government- After Donald Trump announced his plans to tear up the Iran nuclear deal, Iranian Foreign Minister Mohammad Javad Zarif requested Trump to stick to the international accords made by previous administrations."Every U.S. president has to understand the realities of today's world. The most important thing is that the future U.S. president sticks to agreements, to engagements undertaken," he said.
Press- "The Trump storm is coming," said the Shargh Daily.
China
Government- Chinese President Xi Jinping gave his congratulations to Trump, saying "I highly value China-U.S. relations and am looking forward to working with you to expand cooperation in all fields, including in bilateral, regional and global aspects." He shared hopes that they would "manage differences in a constructive way, in the spirit of non-conflict, non-confrontation, mutual respect, cooperation, and win-win."
Press- " An unprecedented joke." says Beijing Review.
France
Government- Now French President Francois Hollande had openly endorsed Hillary Clinton, making his congratulations to Trump a bit awkward. He shared that the election of Trump  "opens a period of uncertainty. It must be faced with lucidity and clarity." and "what is at stake is peace, the fight against terrorism, the situation in the Middle East. It is economic relations and the preservation of the planet."
Press- 'The American nightmare," claimed the Libération.
—————————————-
While many different viewpoints are held throughout the world, it is important to note that the election is over, and now is the time to start making the best of the President we will have, regardless if you like him or not.